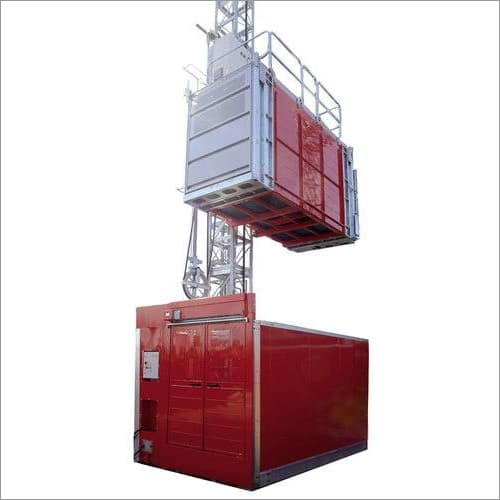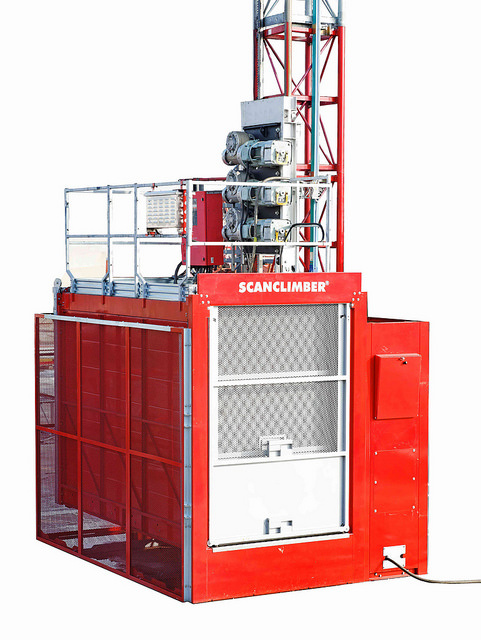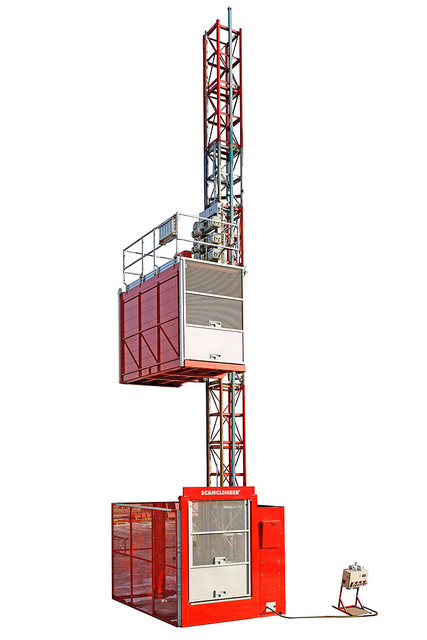 Price And Quantity
50000 onwards0 INR/Unit

1 Unit
Trade Information
3 Unit Per Month

1 Months

All India

ISO : 2015 CE Certificate EN 280 : 2013
Product Description
Heavy Duty Construction Hoist is an advanced transport system with a spacious cage used for lifting the material up to 300 meters. They are reliable, flexible, safe and cost efficient which makes them a sensible investment in construction.

The advantages of construction hoist:
Have modular anchoring equipments.
A compact and modular design
It is easy to load and unload
Hoist land as a specific landing level like an elevator
The frequency changer allows a smooth start and stop of the cage
Have organized and efficient mast
It can be customized as per requirement of the clients.
The WEGA H6H HOIST family is a well accepted for heavy-dutyconstruction and reliable choice for vertical transportation for goods and personnel. We offer the different cage sizes, speed options and pay load capacities. Beside, there is a huge variety of landing gates, doors and mast anchoring systems. Wega's modular system allows to select the required equipments with special features and qualities. And hence they can be used in different applications and modules.
Technical Details:
Heavy Duty - Construction Hoist

Technical Data

Wega - SC2032-65H

Wega - SC2037-65H

Wega - SC2532-65H

Wega - SC2537-65H

Wega - SC3232-65H

Wega - SC3237-65H

Payload
(number of persons according to EN12159-1)

2000 kg or
24 persons

2000 kg or
25 persons

2500 kg or
24 persons

2500 kg or
27 persons

3200 kg or
24 persons

3200 kg or
27 persons

Cage Internal Dimension (LXWXH)

3.2 m x 1.5 m x 2 m

3.7 m x 1.5 m x 2 m

3.2 m x 1.5 m x 2 m

3.7 m x 1.5 m x 2 m

3.2 m x 1.5 m x 2 m

3.7 m x 1.5 m x 2 m

Distance between anchors

21 m (Depending on ground station type, cage amount (single or twin), cage length and lifting capacity)

Lifting speed

36 or 54 or 90 m/min

Lifting motors:
- Regular-speed 36 m/min
- Mid-speed 54 m/min
- High-speed 90 m/min

2 x 9.2 kW
3 x 7.5 kw

2 x 9.2 kW
3 x 7.5 kw

2 x 9.2 kW
3 x 7.5 kw
3 x 15 kW

2 x 9.2 kW
3 x 7.5 kw
3 x 15 kW

3 x 9.2 kW
3 x 11 kW
3 x 18.5 kW

3 x 9.2 kW
3 x 11 kW
3 x 18.5 kW

Power supply voltage

400 V / 50 Hz

Overspeed safety device

Yes

Single or Twin cage version

Yes
Other Products in 'Scan Climber Work Platform' category
Get in touch with us